---
J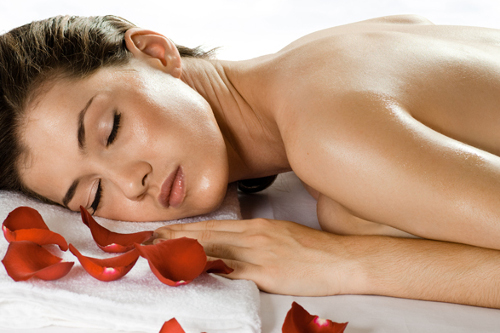 Swedish Massage
is one of the most enjoyable forms of relaxation . Time spent on the massage table, makes that we often forget the worries of everyday life. Following surgery, relaxed, at ease and relaxed optimistic look at the world.
When to use the classic massage?
when you want to treat yourself, improve well-being
when you want to relax, recharge, optimistic look at the world
when you feel pain or discomfort after the drive or walk
if you have pain in your legs, feet and hips
after work or a visit to the gym, exercise, feel the tension in the muscles
if you want to give yourself or your dear person a gift for a birthday, anniversary or any other occasion - or simply no opportunity
Method of performing treatment
For each treatment, we use a special, warm and pleasant oil that penetrates deep into the muscle tissue. This fluid contains St. Johns oil which has a calming effect in addition ie smoothes the skin, makes it velvety soft. To enhance the effect of relaxation during each massage is playing soothing music. In addition to the calm and wellbeing, massage has a positive effect on immunity.
Benefits of Massage
strengthen the cardiovascular system and improving circulation
improvement of the immune system operation
reduction of unpleasant contractions
improved concentration
the release of endorphins (hormone of happiness)
positive effect of reducing stress and anxiety
reduction of muscle tension
increase lymphatic drainage
joint performance improvements
Additional informations
Time: 60 minutes    30 min
Price: £ 45.00           £30.00