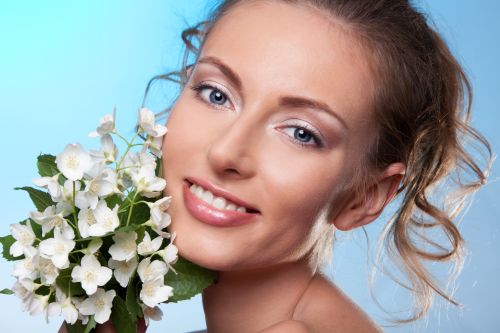 Facial for sensitive skin Ladies and Men's
Sensitive skin requires special care and body treatments. It is easy to irritate, shows a greater tendency to allergies. Sensitive skin is also prone to weather and changes in weather. Wind, rain, snow, sun, frost can be more felt. Due nursing and is therefore extremely important. With a view to Our Customers, we have prepared a special treatment rebuilding the protective layer of the skin.
This procedure uses special preparations for sensitive skin, comprising:
Vitamin E, which quickly fights free radicals and protects the skin against weather
glycerin, which maintains an adequate level of hydration
allantoin - effectively soothes irritations
Method of performing treatment
First purify the skin, using a deep penetrating preparations. Then we massage the face, forearms and neck, which soothes irritated skin. We put the mask on the face and neck with aloe vera, cucumber and avocado. Thanks to these treatments, the skin becomes smooth and moisturized.

Treatments for sensitive skin bring color to improve , as well as long-term use ensure adequate hydration.
Additional informations
Time: 60 minutes
Price: £ 45.00