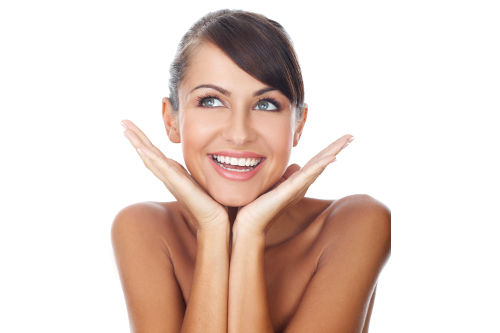 Welcome Golden Glow facial
Face, considered to be a business card, deserves special treatment. Treatment "Welcome Golden Glow facial" in a complex nourishes, moisturizes and improves appearance. Ideal if your skin is dried out, dehydrated or lacks radiance . One treatment gives a radiant, refreshed and rested your face . The treatment is adjusted according to the type of skin.
Why?
just about 1 - 2 treatments to get instant moisturizing effect and regenerating skin
after 3 - 4 treatments followed by a gradual reduction of wrinkles, reducing pores and dispigmentation
after 5 - 7 treatments followed by visible wrinkle reduction and skin regeneration
Method of performing treatment
The treatment we start from a thorough cleansing of the skin. For this purpose we use the peeling of the knee, which very gently exfoliates dead skin cells. After preparing facial massage is performed, which stimulates and relaxes the muscles, which positively affects mood, relaxed and Calm down it. Then the face is applied to the gold mask that deeply regenerates, oxygenates, hydrates and tones the skin. To enhance the effect, after the surgery you will get a mask that you can use in the house in the next two days.
Golden Mask
Mask by using colloidal gold intense regeneration. This action supports the hydrated collagen and elastin. Other components of the mask are: Elastin, Sodium PCA, Aloe, hyaluronic acid, Vitamin B, Vitamin E.
Additional information
Time: 75 minutes
Price: £ 65.00